Outdoor Living Upgrades: Creating Inviting Garden and Patio Spaces
Outdoor living spaces have become an essential part of many homes, providing a serene and inviting environment to relax and unwind. Whether it's a beautifully designed garden or a cozy patio area, creating inviting outdoor spaces offers numerous benefits for homeowners. These spaces not only serve as an extension of the living area but also provide an opportunity to connect with nature and enjoy the beauty of the outdoors. In this article, we will explore the importance of outdoor living spaces and provide tips for designing an inviting garden as well as enhancing patio areas for ultimate relaxation.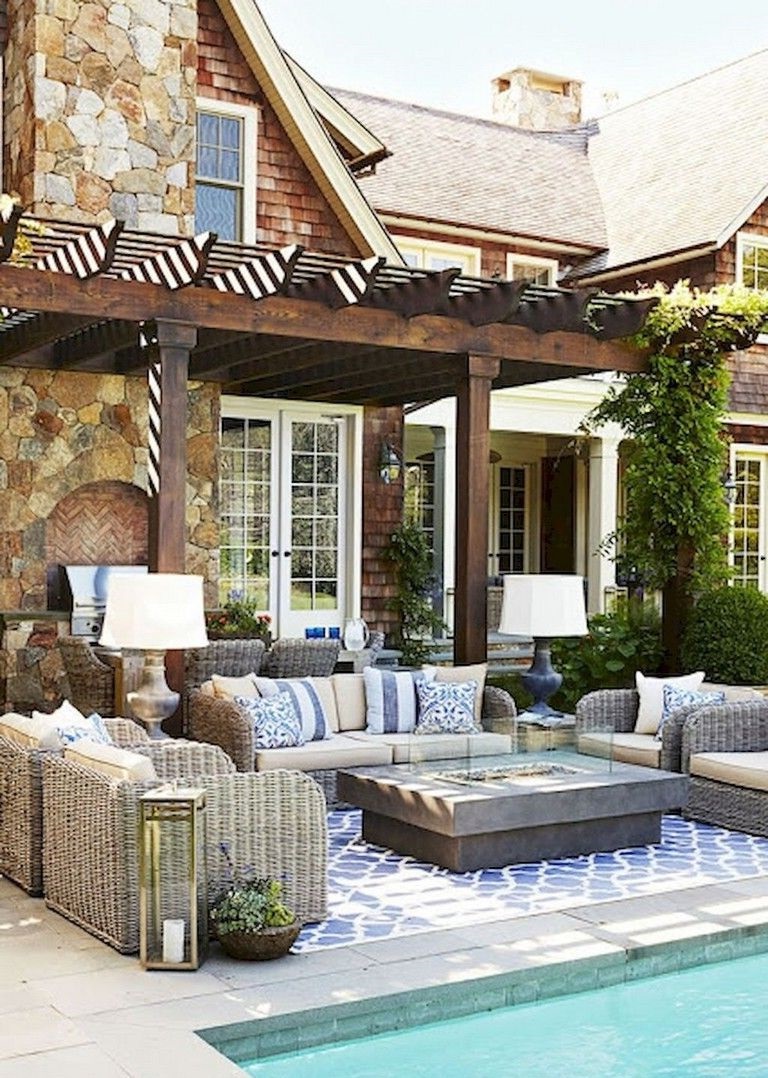 Importance of Outdoor Living Spaces
Outdoor living spaces have gained immense popularity over the years as people increasingly realize the value of spending time outdoors. These spaces offer a perfect escape from the daily hustle and bustle, allowing individuals to connect with nature and enjoy the tranquility it brings. Moreover, spending time outdoors has been proven to have numerous health benefits, including reducing stress levels, boosting mood, and improving overall well-being. Outdoor spaces can also serve as a gathering place for family and friends, providing a perfect setting for socializing and creating lasting memories.
To make the most of outdoor living spaces, it is important to design an inviting garden that appeals to the senses. By incorporating elements of nature, color, and texture, you can create a harmonious environment that promotes relaxation and tranquility.
Tips for Designing an Inviting Garden
Plan the layout: Begin by determining the layout of your garden, taking into consideration factors such as sunlight, wind patterns, and existing landscape features. This will help you optimize the use of space and create a functional garden.

Choose a theme: Selecting a theme for your garden can provide a cohesive look and feel. Whether it's a contemporary, tropical, or cottage-style garden, choose plants, furniture, and accessories that align with your chosen theme.

Incorporate greenery: Plants are the heart of any garden. Choose a variety of plants that thrive in your climate and provide visual interest throughout the year. Consider using a mix of flowers, trees, and shrubs to create layers and depth in your garden.

Create focal points: Focal points such as water features, sculptures, or seating areas can add visual interest and draw attention. These focal points not only enhance the aesthetics of the garden but also provide a sense of purpose and relaxation.

Add seating areas: Comfortable seating areas are essential for an inviting garden. Whether it's a cozy bench, a hammock, or a dining set, make sure you have adequate seating options that encourage relaxation and enjoyment of the outdoor space.

Outdoor lighting: Lighting can transform the ambiance of your garden, allowing you to extend your time outdoors. Consider installing ambient lighting, such as string lights or lanterns, to create a warm and inviting atmosphere.

Embrace seasonal changes: Embrace the beauty of each season by incorporating seasonal plants and decorations. This adds variety and ensures that your garden remains inviting all year round.

Maintain regularly: Regular maintenance is crucial to keep your garden inviting and well-kept. Prune plants, weed the garden, and keep pathways clear to ensure a neat and welcoming appearance.
Enhancing Patio Areas for Ultimate Relaxation
Patio areas provide an ideal space to relax and unwind. To create a welcoming patio area, consider the following tips:
Choose comfortable furniture: Invest in durable and comfortable patio furniture that encourages relaxation. Opt for weather-resistant materials that can withstand the elements.

Create shade: Shade is essential for ultimate relaxation, especially during hot summer days. Consider installing a pergola, awning, or umbrellas to provide shade and protection from the sun.

Add privacy: Enhance the privacy of your patio area by incorporating screens, trellises, or living walls. This creates a secluded and intimate space, perfect for unwinding.

Incorporate water elements: The soothing sound of water can instantly create a calming atmosphere. Consider adding a fountain, pond, or small waterfall to your patio area to enhance relaxation.

Outdoor kitchen or bar area: If you enjoy entertaining, consider incorporating an outdoor kitchen or bar area on your patio. This allows you to prepare meals and drinks while enjoying the company of your guests.

Outdoor heating: Extend the usability of your patio area by incorporating outdoor heating options such as fire pits or patio heaters. This allows you to stay warm and cozy during cooler evenings.

Outdoor entertainment: Enhance the enjoyment of your patio area by adding outdoor entertainment options, such as a sound system or a television. This creates a versatile space for hosting gatherings and watching movies under the stars.

Decorate with plants and accessories: Add a touch of greenery to your patio area by incorporating potted plants and flowers. Additionally, consider adding accessories such as outdoor rugs, cushions, and lanterns to create a cozy and inviting atmosphere.

17 Outdoor Living Space Ideas to Update Your Yard Deck or Patio By Caitlin Sole Updated on March 14 2023 Photo Kimberly Gavin Whether you have a tight budget or are ready to splurge on a significant upgrade we have an outdoor living space idea that can transform your deck patio porch or yardLisa Milbrand Published on July 30 2021 Outdoor entertaining is definitely inso Simply host Haley Cairo built a blueprint to make it easy for anyone to create the perfect outdoor living space for relaxing and hosting To help set her outdoor living room apart from the rest of her backyard Haley chose a corner of her deck framed by a pergolaHere are some patio upgrades to make that happen Share Save Saved Share on Facebook Save on Pinterest Tweet this Email Next Skip to main content Watch TV ProData from

Remodeling Magazine reveals that building a new 16by20foot wood deck with stairs and railings can run just under 17000 and has a resale value of 11000 a return of 658 percent Last updated Aug 25 2023 DIY Projects Looking for outdoor living space ideas As a top dream backyard idea designing an outdoor living area has a lot of factors to considerthe amount of space you have the local climate and how much youre willing to spend Here are 32 ideas to create and design an outdoor living space4 Outdoor lighting The type of lighting helps provide brightness and set the mood for nighttime entertaining outdoors Up lights or down lights can showcase your home and garden in a dramatic way suggests Wiggins Also popular are pathway lights string lights and outdoor table lamps 5 Water features3 Outdoor

Lighting Outdoor lighting can be used to create a warm and inviting atmosphere String lights solarpowered lights and lanterns are all great options that will add ambiance and soft Fabulous FrontYard Decks and Patios Creating an inviting outdoor living space in the front yard is best way to meet neighbors Designer John Gidding host of Curb Appeal The Block has given the exteriors of these homes appealing makeovers
By prioritizing the design and maintenance of outdoor living spaces, you can create inviting garden and patio areas that provide a peaceful retreat from the stresses of daily life. These spaces not only enhance the aesthetics of your home but also offer a sanctuary to relax, rejuvenate, and connect with nature. So, whether you have a small balcony or a sprawling backyard, take the time to create outdoor living spaces that reflect your style and provide the ultimate relaxation experience.