Curb Appeal Makeover: Boosting Your Home's Exterior Aesthetics
When it comes to selling your home or simply making it more inviting, enhancing its curb appeal is a must. The exterior of your home is the first thing that potential buyers or guests see, and it sets the tone for what awaits them inside. By giving your home's exterior a makeover, you can significantly boost its aesthetics and create a lasting impression. In this article, we will explore why curb appeal matters, the key elements for a stunning exterior, and simple yet effective tips to transform your home's exterior.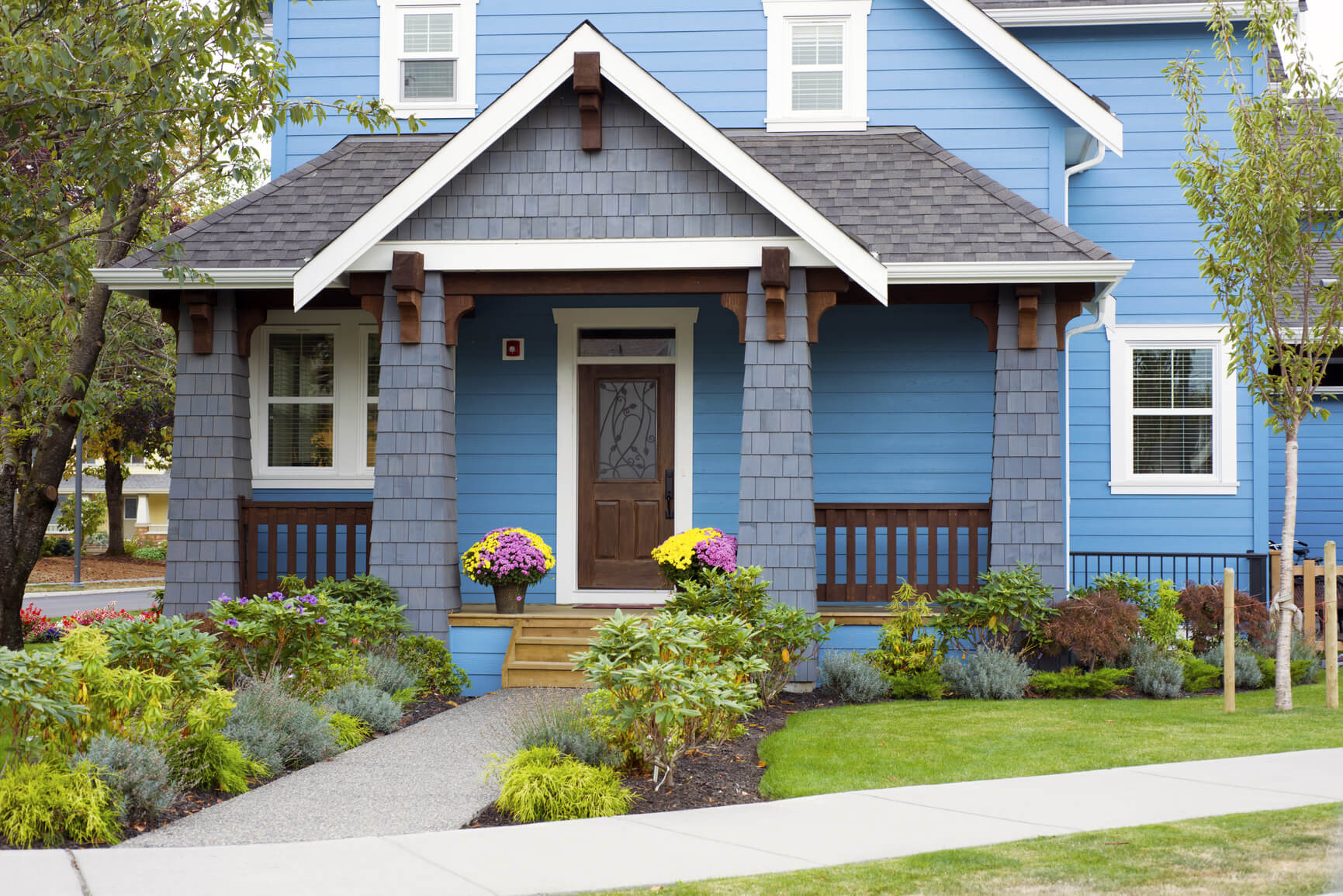 Why Curb Appeal Matters: Enhancing Your Home's First Impression
First impressions matter, and this is particularly true when it comes to your home. The exterior is the first thing people see, and it shapes their perception of the entire property. A well-maintained and visually appealing exterior creates a positive and inviting first impression, which can significantly impact potential buyers' or guests' interest. Additionally, a home with great curb appeal stands out in the neighborhood, making it more desirable and potentially increasing its value.
Key Elements for a Stunning Exterior: Landscape, Entryway, and Color
A stunning exterior is built on three key elements – landscape, entryway, and color. Starting with the landscape, a well-maintained lawn, trimmed hedges, and vibrant flowers can instantly transform the overall look of your home. Adding trees or shrubs strategically can create depth and visual interest. Moving on to the entryway, it serves as the focal point of your home's exterior. Enhance it with a fresh coat of paint for the door, stylish hardware, and a well-lit pathway. Lastly, consider the color scheme of your home. Choose colors that complement each other and coordinate with the surrounding environment.
Simple and Effective Tips to Transform your Home's Exterior
Transforming your home's exterior doesn't have to be a daunting task. Here are some simple yet effective tips to get started:
Pressure wash: Give your home's exterior a thorough cleaning with a pressure washer to remove dirt and grime, revealing its true beauty.

Upgrade the front door: A new front door can instantly refresh your home's appearance. Consider options that complement your architectural style and add character.

Install outdoor lighting: Illuminate your home's exterior with strategically placed outdoor lighting. This not only enhances safety but also adds a touch of elegance and charm.

Add window boxes: Window boxes filled with colorful flowers can bring life and vibrancy to your home's exterior.

Update the house numbers: Replace old and worn-out house numbers with stylish and easy-to-read ones. This small change can make a big difference.

Refresh the paint: A fresh coat of paint can work wonders for your home's exterior. Choose a color that complements the architecture and gives the desired impression.

Upgrade the mailbox: An eye-catching mailbox can be a charming addition to your home's exterior. Choose a design that complements the overall style.

Create a welcoming porch: Furnish your porch with comfortable seating, colorful cushions, and potted plants to create a warm and inviting space. It serves as an extension of your home's aesthetics.

Home Improvement Ideas Better Homes and Gardens Real Estate Expert Tips for Boosting the Curb Appeal of Your FlatFront House Experts weigh in on the best methods of improving the appearance of a onedimensional home exterior By Kristine Gill Published on June 24 2022Illuminate Pathways Kritsada Panichgul Curb appeal doesn39t end when the sun goes down Highlight pathways and trees with landscape lighting It improves safety and can dramatically affect your home39s nighttime appeal Plus new solar landscape lighting can help you save on energy and go green outdoorsUpdated on April 25 2023 First impressions do matter especially in real estate Buyers might be less likely to check out the rest of a house if the outside is rundown or unattractive or the porch decor is lacking Even if the interiors

are stunning a house that lacks curb appeal will feel unwelcoming to guests and potential buyers alike1 26 EyeCatching Charm on a Small Budget There are dozens of small inexpensive home improvements that can boost your home39s curb appeal A few minor upgrades can add up to a finished look that you can take pride in And if youre selling your home improving its curb appeal can have a big impactAdd curb appeal to your home with these upgrades you can do in a day weekend or month from freshening your garden to replacing your mailbox By Sheryl Geerts Updated on April 12 2023 Fact checked by Emily Estep If your home39s curb appeal makes a great first impression everyone including potential homebuyers will want to see what39s insideAdd Copper Accents Laurey W Glenn A curb appeal booster I39m

also seeing for 2023 is polished copper accents Installing polished copper gutters and outdoor lighting adds a distinctive and refined look to an exterior and complements a multitude of exterior finishes and home styles says designer Rashida BanksPick Up a Paintbrush Painting your home39s exterior is one of the most costeffective ways to update its look When devising your color scheme consider the architectural style elaborate Victorian homes might be able to handle four or five colors but Colonial styles look best with two or three Also consider colors that can39t be changed 3 Paint the Front Door themustardseed205 Nothing says welcome home like an inviting front door Give it an instant pickmeup with a fresh coat of paint For color ideas you can use
By focusing on curb appeal and enhancing your home's exterior aesthetics, you can create a lasting first impression that will leave a positive impact on potential buyers or guests. With simple yet effective tips, such as upgrading the front door, refreshing the paint, or adding outdoor lighting, you can transform your home's exterior and make it stand out in the neighborhood. Remember, a well-maintained landscape, an inviting entryway, and a thoughtful color scheme are key elements for a stunning exterior. So why wait? Start your curb appeal makeover today and enjoy the benefits of a beautiful home that welcomes all who pass by.